TPSF 8 Event Info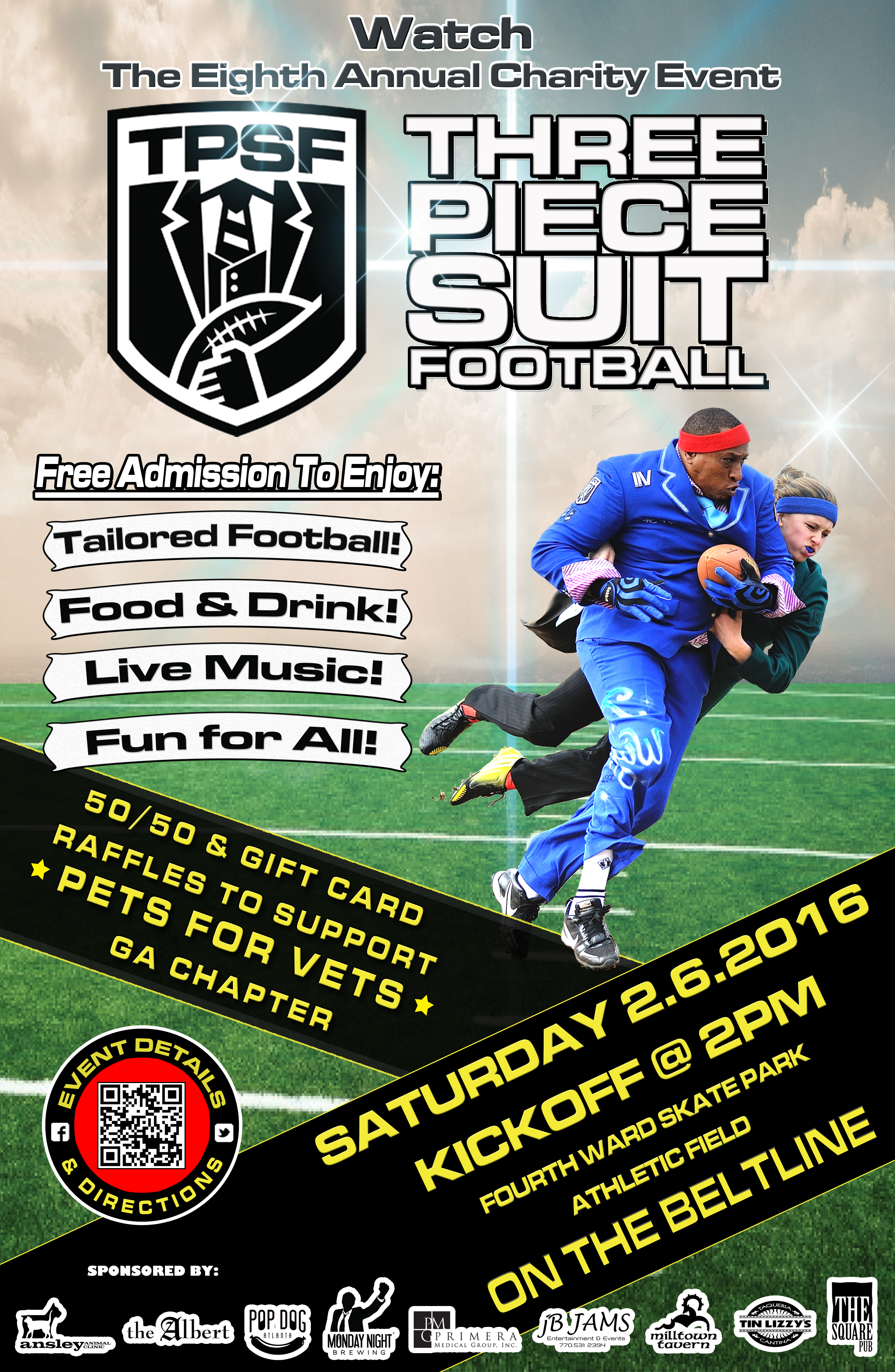 Welcome to the Official Page to get all the information about our eighth annual charity game of Three Piece Suit Football, affectionately coined "TPSF 8". We'll post updates over the next month leading up to the game on 2/6/2016 with information about the event including specifics about the entertainment and food/drink that will be available at the event. Additionally, we'll have lots of great information about ways to support the charity! Stay Tuned!
Click here for the FAQ on the event , and vendors!
Want to know more about the location and directions for getting to the park! Click here!
Want to know more about our Charity and how to support this year? Click here!